CUT & SLICE - interview du 23/05/12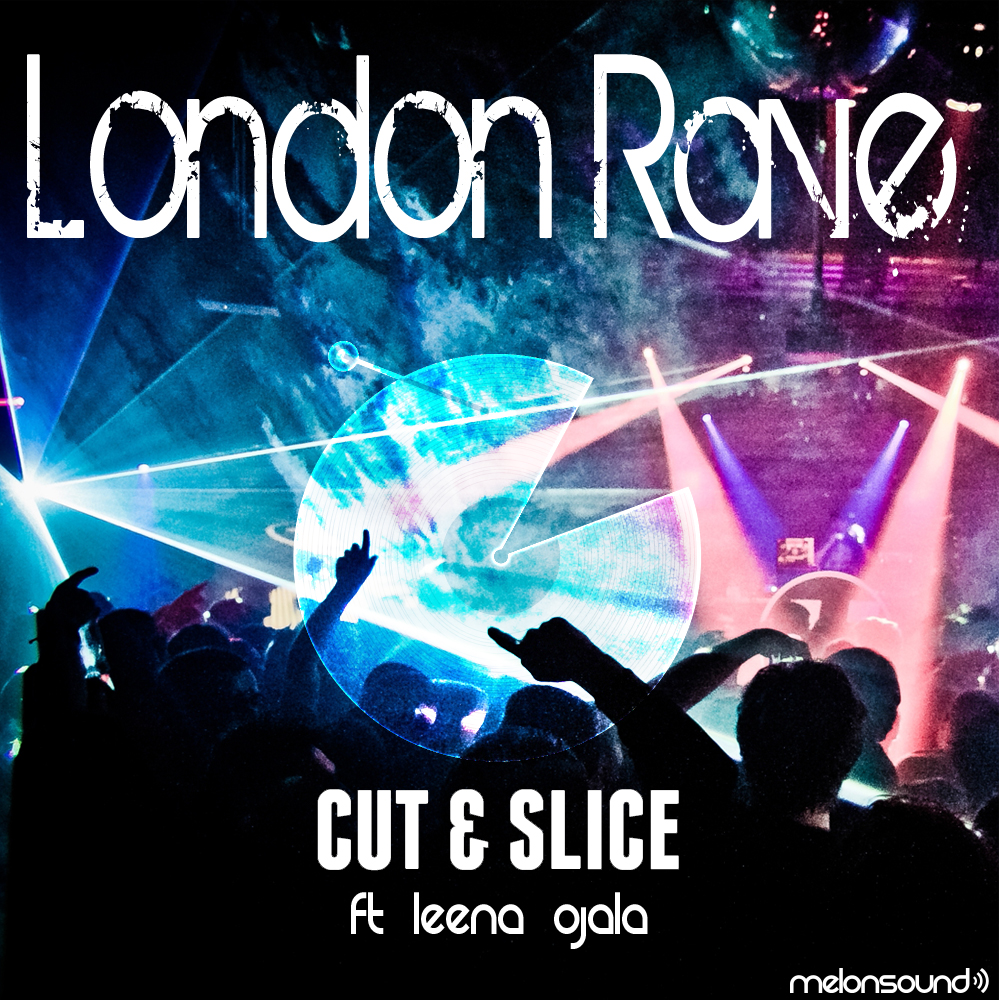 1 - Can you tell us a Tell us little about your background? Where did you guys grow up, and where are you based now?
To begin with, contrary to a common misconception, there's just one person behind the moniker "Cut & Slice". I've been playing musical instruments, since I was 9 years old – guitar, piano, contrabass. Moved to making electronic music around 2 years ago. I've grown up in Helsinki, Finland and still living here.
2 - What originally enticed you to start making music?
I don't remember exactly why I started in the first place but music has been part of my life a long time. Moving to electronic music was just progression from "traditional instruments".
3 - What do you think stands out the most about your sound?
I like combining some Disco and French house elements to my Electro / Complextro sound and spend a quite a lot of time thinking about chord progressions and harmonic elements on my tracks, which is something that doesn't happen so often in electronic music.
4 - When did you first feel that you had finally discovered your own signature sound as a group?
I think my latest 2 releases and the one that will be released in a few months capture the sound I want to do pretty well. Of course it's evolving all the time.
5 - When you sit down to make a track, what's the first thing you typically do? How long does a track typically take you to make?
The creative process seems to be different every time I start a new song, like learning the whole thing again from a scratch. The amount of time I spend on one track varies a lot as well – sometimes it's a couple of weeks, sometimes months.
6 - What inspires you when you go into the studio?
Other artists and the music I hear. Life events, some deep emotions or stuff like that don't really inspire me, it's just the desire to get the sounds out of my head to a listenable form.
7 - When you do sample, how do you approach it? Where do you source your samples from?
My sample usage is quite minimal actually. It's mostly limited to different drum sounds, like claps, kicks etc. I've gotten some good samples from fellow producers and sometimes I use stuff that I hear on songs or find in the Internet. Otherwise I like creating the sounds myself.
8 - Do you play any instruments?
Guitar and piano. I'd say I'm quite proficient with guitar – I have background of jazz music there. Piano is more like side instrument and tool for composing, I'm not a concert pianist.
9 - What does your current production setup consist of?
I like to keep it simple: all the hardware I have right now is a laptop, monitors and MIDI controller. All the synths I use are virtual.
10 - Could you name three tracks that you think were particularly influential for your own style?
This is a quite hard one… I'd probably have to go with something by Justin Faust, Mord Fustang and Lazy Rich. Can't really name separate tracks, though.
11 - How and where do you record?
I'm not doing "live recording" at all these days, it's all MIDI programming, which I do with MIDI controller that sits on a desk in my "studio" (= living room).
12 - What time of day do you work best?
A bit of a cliché answer but I prefer working in the nighttime when everybody else is asleep. Thank god for the headphones!
13 - Where's your favorite place to DJ?
In Helsinki, it's definitely Club Venue. They have pretty much the best sound system in Finland and the club is fantastic. The staff and the managers are also really nice and professional so it's easy to work with them as well.
14 - When you perform live, what's your preferred setup, and how do you work together? How would you describe your sets?
When I perform live I use Traktor with Kontrol S4. I mostly play Electro House and stuff that requires quick transitions and spicing with effects and Traktor can do that best. My sets are more like performances as an artist than just DJ sets. I like using a mic and making the crowd feel that they're getting something special, not just another DJ playing somebody else's music.
15 - What records are obliterating your dancefloors at the moment?
Right now I've been slowly getting more into that big room sound, still playing a lot of Complextro / Electro House. A couple of worth mentioning are "Molly" by Cedric Gervais, "Rage" by Ralvero, "Bi-Polar" by Minero and "Stania" by Trampboat. Of course, playing a lot of my own stuff as well!
16 - What are you doing when you're not DJing?
Spending time with my girlfriend and friends. Desperately trying to progress with my economic studies in the university as well. Oh yeah, and sleeping as well (that happens too rarely, though!).
17 - If you weren't musicians, what would you be doing with your life?
Probably nothing that interesting… Hahaha…
18 - Where do you think you will be musically in the next few years?
Hopefully still releasing music and playing gigs! Now music is just one part of my life but I hope it gets a bigger role in the future.
19 - A last word…
Drop panties not bass!