TIKAY ONE - I'm not yours (techno changed my life)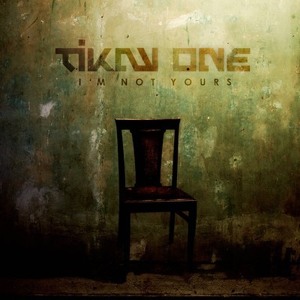 BUY : http://www.beatport.com/release/im-not-yours/958831
VIDEOS : http://www.youtube.com/playlist?annotation_id=annotation_348386&feature=iv&list=PLC32AF88CCFFA2D8E&src_vid=dSc5ReOWxRk
TIKAY ONE is one of the leading producers in Germany. He composed a lot of the songs, tracks on the number 1 album XOXO by the Indie/Rap artist CASPER, which sold more than 100,000 copies in Germany (GOLD STATUS).
The EP I'M NOT YOURS is TIKAY ONEs first own release. It's being released via the Berlin-based label TECHNO CHANGED MY LIFE, which extends its sound with this release toward high quality dubstep! Five pumping tracks show the huge talent of TiKay One in creating catchy melodies with strangest sounds.
Furthermore the EP includes two remixes by SYMBIZ and AUDHENTIK. TiKay One is always trying to push himself to the limits and is constantly evolving his sound. Maybe he's doing a jazz record next year, but this is about a heavy hitter.