THE DIRTY RICH - interview du 05/06/12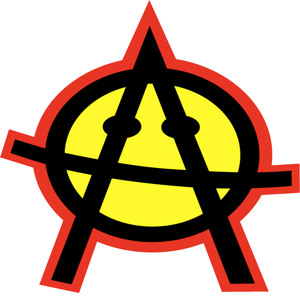 1 - Can you tell us a Tell us little about your background? Where did you guys grow up, and where are you based now? Who are your roommates?
Boylan's a Brummie, Lee and Oz are Dagenhamites and Jimmy's a Dengie Boy. We all moved into a house, a very big house in the country a few years back, to record an album, which we named after the house itself, Champions Hall.
2 - What is the concept behind your name?
The Dirty Rich, a bit like our debut single, is a piss-take about the world and the way it turns, with money being the driving force behind everything. Empower yourself, enrich your soul, be your own boss and pursue your goals, Invest in yourself and you too could be Dirty Rich.
3 - How did you get into making music?
Boylan had been producing Drum and Bass when he met Lee, who had been playing in bands with Oz since school; then finding Jimmy to collaborate with was the start of it all.
4 - When did you first feel that you had finally discovered your own signature sound as a group?
At the very beginning, before we even started it was our aim to create a sound and a way of delivering it that nobody had heard or seen before. This has obviously developed and is constantly evolving, taking inspiration from our contemporaries, as we go.
5 - What do you think stands out the most about your sound?
The fact that we're a punk band that plays dance music LIVE, fusing elements of dubstep, break-beat and drum and bass with guitars and vocals.
6 - How do you explain your music to your family members?
Boom, boom to the grandparents, Punk-Step to the kids.
7 - Where do you look for inspiration when you're starting on a new track?
Our fingertips.
8 - How long does a track typically take you to make?
Anything from 2 days to 2 years, the best ones normally come the quickest.
9 - Do you play any instruments?
Of course, we're a f**king band!
10 - What's your studio like?
We all have our own studios in our bedrooms in the house.
11 - Which one record do you wish you had made?
The Sex Pistols – God Save the Queen (of course)
12 - How and where do you record?
In one of our bedrooms or in the living room with Dave Pemberton and his Protools rig.
13 - A little playlist of your favorite records these days?
Killaflaw – Milk and Whiskey
Knife Party – Destroy Them With Lazers
Emeli Sande – Heaven (Pyramid Re-fix)
14 - When you're not making or playing/making music, what's your preferred pastime?
Drinking.
15 - Are you morning people or night owls?
Boylan's the bat, the rest of us quite like daylight.
16 - If you weren't musicians, what would you be doing with your life?
Sitting on a park bench with a can of special brew, or two.
17 - Where do you think you will be musically in the next few years?
Hopefully, competing with the best of them.
18 - What is one thing most people don't know about you?
That we're really raving royalists.
19 – A last word…
Bollocks.