REBEL SONIX - interview du 25/08/12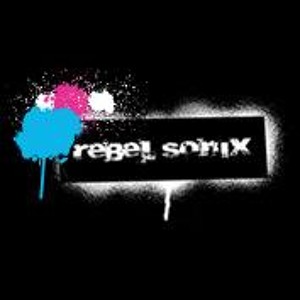 1 - Can you tell us a Tell us little about your background? Where did you grow up, and where are you based now?
There are 3 of us, myself Larry I grew up in a village near Maidenhead, Phil grew up in Northampton and Al in Melton Mowbray. These days myself and Phil are in East London and Al is in Manchester
2 - What is the concept behind your name?
I guess it represents what we try to do musically. When my last project DEF inc. finished I was pretty tired of making Breaks, in fact I was bored of only making one genre. The name kind of sprung from that - a sonic rebellion. Making whatever you want rather than being pigeonholed.
3 - How did you get started producing music?
I started off with a Yamaha RM1X groove box which was a natural progression from Djing. After a couple of years I got my first mac with Logic.
4 - How would you describe your music?
Our music is written at different tempos but all with a unifying production ethic. You can hear moombahton, DnB, Dubstep and Drumstep on our Soundcloud. We try to include a lot of melody in there and love working with vocals. We have a huge influence from Jamaican music and you can hear that in the majority of tracks. We love a lot of varied styles if music as well and we try to bring that through where possible. Take Back it Up for example, latin strings, old school funk breaks, 808 bass and dancehall vocals. We also love a twisted b-line as well!!
5 - When did you first feel that you had finally discovered your own specific sound?
Probably only recently have I felt like we have really got our own sound down. You always have to try to be yourself although it is hard not chase the sound that's popular sometimes. The best is try to make exactly what you want and make it as well as you possibly can.
6 - How do you explain your music to your family members?
I don't - I just play it to them. My family are all musical in there own way so they get it!!
7 - When you sit down to make a track, what's the first thing you typically do? How long does a track typically take you to make?
Idea first. A vibe, a sample or whatever. Then beats. Tracks take about a week usually. Although I have tracks that im finishing now that have been started over a year ago!!
8 - Preferred piece of kit/software?
Logic, Ableton and Massive and Camel Audio Alchemy are my fave bits of kit. Al would say Reason as well.
9 - What other producers are you inspired by?
I like a lot of the Tropical producers like So Shifty, Partysquad, obviously all the Mad Decent crew as well. I love a lot of Diplo's productions. For the heavier stuff, Kill the Noise and Koan Sound. The Dillon Francis sound from a couple of years back was a big influence a well. Dave Nada. And then a lot of dancehall tracks as well although I'm not sure who produced a lot of them!! Benny Page is spot on as well.
10 - When you're not listening to electronic music, what do you listen to?
Reggae, Dancehall, Funk, Latin stuff, Hip-Hop
11 - Do you DJ, play live, or both? How would you describe your sets?
We do full integrated audio-visual shows using Serato video, Resolume and a vision mixer so we can mix videos and live VJing. We also use a couple of analogue synths and effects in a sound system style and fashion!!
12 - What was the best party/gig/festival you've ever played, and why?
Shangri-la stage Friday night at Glastonbury 2011 was amazing. 5,000 people at a festival I'd always dreamed at playing at.
13 - A little playlist of your favorite records thesedays?
Steve Aoki, Angger Dimas and Iggy Azalea - Beat down
Benny page and Mr Williamz- Top Rank Skank
Jwls - Bashin
Partysquad - Go Down Low
Sinden and Natalie Storm - Wheel up, Pull up
Da professor - Peace and Unity
Stylo g - Call me a Yardie
14 - How do you see the DnB scene at the moment?
I think it's great. I'm loving the fact that you are hearing quality DnB playlists on daytime radio and I'm also living the resurgence of the Congo Natty style jungle!
15 - Are you morning people or night owls?
I'd say morning and night when we need to be!!
16 - What is one thing most people don't know about you?
I have a biology and French degree
17 - If you weren't musicians, what would you be doing with your life?
I'd prob be a biologist working in a lab in France!
18 - Where do you think you will be musically in the next few years?
You never stop developing as a producer so I'm sure our sound will continue to evolve. We have some exciting collaborations in the pipeline as well.
19. Last word
Check us out if you haven't already at http://soundcloud.com/rebelsonix < http://soundcloud.com/rebelsonix > and if you fancy having us nice up your dance contact bookings@v-mix.co.uk