PORTER ROBINSON - spitfire ~ include : dirtyloud dubstep remix!!!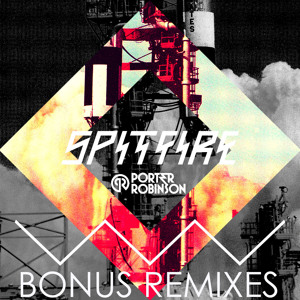 Fresh back from massively successful tours of the US, Australia and New Zealand, and days ahead of their pan-Europe multi-date summer tour, Dirtyloud have delivered possibly
their most sublime and yet gnarliest bad-ass dubstep remix to date.
Check the inter-galactic bass drop at 3 mins if you don't believe us...
Vote for Dirtyloud Top 100: http://apps.facebook.com/topdjsvote/
DIRTYLOUD EUROPE TOUR:
28.7 Debaser Medis, Stockholm, Sweden
02.8 Rust Club, Copenhagen, Denmark
03.8 Durlin, Budapest, Hungary
08.8 Sala Arena, Madrid, Spain
09.8 The Bus Club, Barcelona, Spain
12.8 Sixth Season Bar, Cyprus
Check out release here: http://soundcloud.com/dirtyloud/vandalism-preview (already 54000 plays!)
Download track for free!! Here!! http://www.beatport.com/release/spitfire-bonus-remixes/936817