JEFF DANIELS - Wanna Ride ft. BETHANY BROWN (surfer rosa)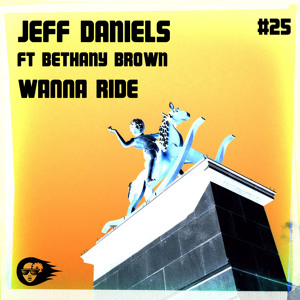 Summer's up and the new Canadian signing Jeff Daniels steps up to join the Surfer Rosa squad with his new single, 'Wanna Ride'. Bethany Brown's sultry vocals leads us into a false sense of haunted security before Jeff's mega-bass let's rip. Get ready to get down.
Brazil's Divine X serve up a radical complextro re-work of the tune, carving up the vocals with edit-tastic bass and bleeps to die for.
BUY : http://www.beatport.com/release/wanna-ride/958192
http://www.surferrosarecords.com/
http://www.facebook.com/surferrosarecords