FULLCASUAL & BRAIS LARKIN Ft. KOOKA - Feel/Feel ~ Congi remix(solace records)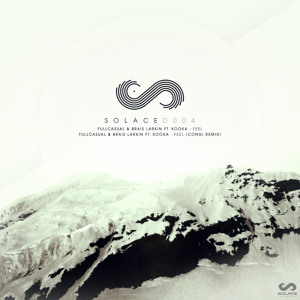 A: FullCasual & Brais Larkin Ft. Kooka - Feel
An emotive melody starts the original track, as the 2-step rhythm and percussion reverbs
build the emotion and give the track life. Soon the signature sound of 'Kooka's' vocals break in and lift the track to another level. Syncopated bass and sweeping effects round the track off perfectly.
FullCasual: http://soundcloud.com/fullcasual
Brais Larkin: http://soundcloud.com/brais-larkin
Kooka: http://soundcloud.com/da-kooka
B: FullCasual & Brais Larkin Ft. Kooka - Feel (Congi remix)
'Congi' steps up for this massive remix on the B-side. Clean, crisp beats and a dance floor friendly arrangement make this a definitive DJ pick already. Still following on from the original, 'Congi' doesn't loose the vocal's natural harmony and keeps the track gliding and building throughout.
///
Soundcloud: http://soundcloud.com/solace-records
Facebook: http://www.facebook.com/Solacerecords