DUBVIRUS - tesseract (muti music)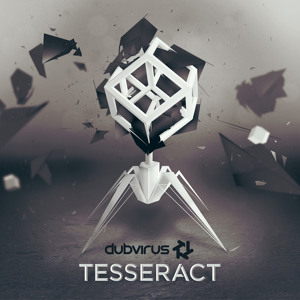 Dubvirus debuted last year with the tune 'Music' on the hot selling Acid Crunk Vol. 4 compilation and we asked for more, thus we have Tesseract, the debut EP from Dubvirus. His distinct sound is rooted in west coast Glitch Hop and dubstep and thus far it's epic and uplifting melodic urban music.
Now a fast rising name on the West Coast electronic scene, Dubvirus has been increasingly turning heads and moving bodies with his own meticulously crafted blend of soaring melodies and floor shaking robot-crunk basslines. His productions are highlighted by unique and diverse arrangements that move people emotionally as well as physically.
In June 2012, Dubvirus started 'Resonate,' a new monthly dance event in San Francisco aimed at highlighting new talent in bass music across a variety of genres. He has received training in Music Production and Songwriting from Berklee School of Music and maintains and operates his own company, 'Dubvirus Audio,' which offers audio services including scoring, mastering, mixing, and education.