DIRTYLOUD - Dae Gaetta 2012 (Surfer Rosa)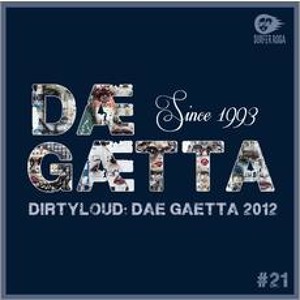 Dirtyloud fans - SKRILLEX, BROOKES BROTHERS, LAID BACK LUKE, PORTER ROBINSON, DAVID GUETTA, DEADMAU5, TIESTO, SHARAM, EDDIE HALLIWELL, FATSO, REVOLVR ..
Plus with every electro single they release hitting the top 10 in their genre on BEATPORT, this single is set to blaze a trail and serve as a taster ahead of their forthcoming multi-track EP of blistering bass-line sounds.
Following the strong tradition of SKRILLEX and ZEDD, Dirtyloud's first single of 2012 has been commissioned by THE DAE GAETTA PARTY BUS from the NORWAY RUSS (GRADUATION) festival. Its a massive slab of peak-time electro, where the fly vocal is devoured by the most juddering bass action you'll hear this year.
Dirtyloud are on fire, with a 20 date debut US coast-to-coast tour starting in 10 days (see attached graphic), followed by multi-dates in Australia, New Zealand and Asia, and then a summer festival tour in Europe. As the dynamic duo from Bel o Horzonte's 168K FACEBOOK LIKES and MILLIONS OF SOUNDCLOUD and YOUTUBE views bare witness, their fan-base is growing exponentially.
Achetez le ici :
///
Buy release here :
http://www.beatport.com/release/dae-gaetta-2012/899229
http://www.surferrosarecords.com/
http://www.facebook.com/dirtyloud