DANI DEAHL Ft. SUE CHO - Pocket Porn EP (royal one records)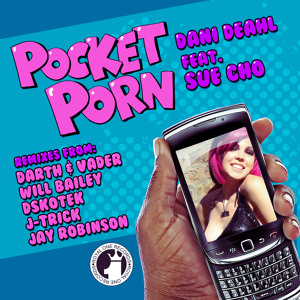 Putting on your radar Chicago electro house artist DANI DEAHL, releasing her new single POCKET PORN on Royal One Records.
Chicago's DANI DEAHL does it all, counting credits as a producer, DJ, blogger and journalist. Her last single DIPLO HATES YOU was a highlighted BEATPORT FAVORITE, she regularly interviews artists like NERVO and ALESSO and runs a blog that nets upwards of 60,000 views a month. It's no wonder she's caught eyes in the past few months, garnering praise from MTV IGGY as a TOP 10 FEMALE PRODUCER to watch and an invite to be the centre of documentary MIXIN VIXEN FOR ONEBEAT TV.
Now Royal One Recordings and Dani are proud to bring you POCKET PORN, Dani's follow up single to Spring's much-talked about Diplo Hates You (guest starring OH SNAP!, DIPLO and PETE WENTZ). Featuring a guest vocal appearance by L.A.'s SUE CHO, who has also appeared on projects with ROBBIE RIVERA & PORTER ROBINSON, POCKET PORN shows a more polished side to Dani's evolving production. With a unique sounding big-room synth, a big scale-sliding hook and Sue's shouts of pocket porn!, it's the type of song that begs to be played peak hour and loudly.
The idea for POCKET PORN isn't as x-rated as you might think. One of my best friends is a petite bombshell, explains Dani, she reminds us all of a miniature pin up girl, and so we came up with the nickname of Pocket Porn for her. She always comes out to my sets so I wrote the song for her.
///
BUY : http://www.beatport.com/release/pocket-porn/961494
BEHIND THE SCENES VIDEO! http://www.youtube.com/watch?v=AzaOMqYQxcs
///
+ FREE TRACK!!!