ASTRO DUO - interview du 06/08/12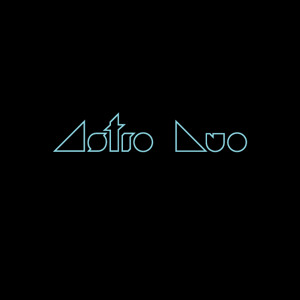 1 - Can you tell us a Tell us little about your background?
Where did you guys grow up, and where are you based now?
We both grew up in Birmingham UK, and both currently live here.
2 - What originally enticed you to start making music?
I got into music at an early age and after being around sound systems at Raves in
the Early 90's I wanted to create my own style of music and stage my own events.
This has led to a greater awareness of the spiritual value of sound and its overall
power for changing and awaking consciousness. (KV)
I have always enjoyed music and once I discovered it could all be made on a
computer I was hooked. After experiencing the true potential of amplified, bass
heavy music the logical progression was to make it myself. (JM)
3 - How would you describe the sound you make?
Bass heavy, funky, trippy with a hint of humor
(With high overall production values)
4 - When did you first feel that you had finally discovered your own signature
sound as a group?
It was a gradual journey over several years in the studio together.
"Teleporter" seemed to mark a seminal point for us and we agreed this is our
sound and should be released.
5 - When you sit down to make a track, what's the first thing you typically do? How
long does a track typically take you to make?
1st light some incense for internal stability to help focus the mind and navigate the
physical illusion of "reality"
2nd Brew some high grade, Chinese tea, for its healthy, calming and stimulating
properties.
A typical track, reveals itself to us at different stages of creation, making the time
it takes is variable on different tweaks, plug-ins etc.
Two months average, we work slow and steady.
6 - What other producers are you inspired by?
Tipper, Si Begg, Lawgivers, SOTEG, Akira Kiteshi, Shadows of the Empire
Basically any producers that break the mold and seek out new sounds etc,
with rudiments in Funk n Bass heavy production for the dance sound system
arena
7 - When you do sample, how do you approach it? Where do you source your
samples from?
The material in general is Synthesizer generated and not samples, however we
are both into 1980's Space invader arcade machine sounds so the odd one
appears. Obviously our drum breaks, hits etc are samples manipulated and
processed by us.
8 - Do you play any instruments?
Neither of us play any instruments
9 - What time of day do you work best?
Day time for track layouts, mixing and arranging, but night time definitely offers
another level of creative inspiration.
10 -Preferred piece of kit/software?
Rather not Say…! As people will only copy and this does not help the progression
of new music.
11 - When you perform live, what's your preferred setup, and how do you work
together? How would you describe your sets?
(No live events as of yet soon to come)
12 - What was the best party/gig/festival you've ever played, and why?
DJing in San Francisco, at Breakfast of Champions new years day (KV)
A future Astro Duo gig in my minds eye that's still to come (JM)
13 - A little play list of your favorite records these days?
Tipper – Puzzle Dust.
Akira Kiteshi – Pin Ball.
Shadows of the Empire – Hyper Sun.
Koan Sound – Max Out.
14 - When you're not making or playing/making music, what's your preferred
pastime?
Listening to music, Playing 1980's Arcade machine games, reading & looking in to
the nature of reality the how and whys, and roller skating some times of late (KV)
Listening to music & researching anything on who we are and what the hells
going on here….! (JM)
15 - Where do you think you will be musically in the next few years?
On a journey still discovering new ways to expand human awareness and an
even greater relationship with high powered amplified music.
16 - What is one thing most people don't know about you?
We are not from this Dimension (but now everyone knows damn..!)
17 - A last word…
"OM, its all in the sound"